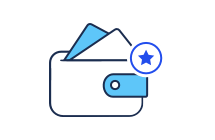 Cash Back Credit Cards - Reviews
Cash back credit cards let you pocket earnings on eligible purchases and spend your rewards anywhere you like. To earn the most cash back rewards, you need to pick the best cash back credit card for your spending habits. Some pay a 1% to 2% flat rate on all of your purchases. Others offer cash back rates as high as 5%, but only on eligible purchases like travel or dining.
Many cash back credit cards have generous welcome offers that give you a hefty rewards balance from day one. Along with cash back perks, some cash back credit cards also offer 0% introductory APR on purchases and balance transfers upon application approval, plus nifty benefits like flexible payment plans for large purchases and discounts at select stores.
Our CreditCards.com experts reviewed hundreds of cash back credit card offers based on several factors. Cash back rates, welcome offers, redemption simplicity and interest rates are the key criteria we used. In our cash back credit card reviews below, you can compare our experts' top picks from our partners for 2021 and find recommendations on the best cash back credit cards for your spending habits.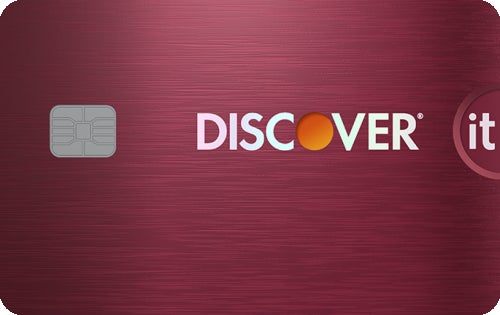 Discover it® Cash Back
Last reviewed: September 19, 2023
---
The Discover it® Cash Back card offers a substantial amount of value for cardholders who don't mind keeping track of rotating bonus categories; but what really sets this card apart from its competitors is its consumer-friendly terms and ultra generous sign-up bonus, which matches the amount of cash back you earn at the end of the card member's first year.
---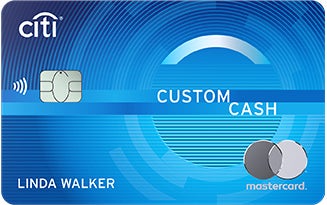 Citi Custom Cash® Card
Last reviewed: August 22, 2023
---
It offers terrific value to low-maintenance cardholders and rewards experts alike since it automatically rewards your top spending category each billing cycle. Just be sure you aren't missing out on accelerated rewards in your second- and third-highest categories.
---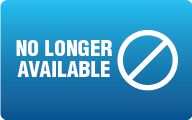 Capital One® Savor® Cash Rewards Credit Card
Last reviewed: August 25, 2023
---
The Capital One Savor card offers one of the best cash back rates on dining and entertainment purchases combined, but it's not the best option for some cardholders due to its $95 annual fee.
*All information about the Capital One Savor Cash Rewards Credit Card has been collected independently by CreditCards.com and has not been reviewed by the issuer. Capital One Savor Credit Card is no longer available through CreditCards.com.
---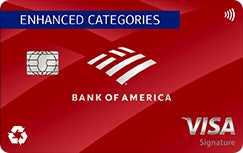 Bank of America® Customized Cash Rewards credit card
Last reviewed: September 6, 2023
---
The Bank of America Customized Cash Rewards card offers an exceptional rewards rate on a category of the user's choice, allowing increased flexibility. But a $2,500 combined spending cap on bonus category rewards limits how much cardholders can earn.
---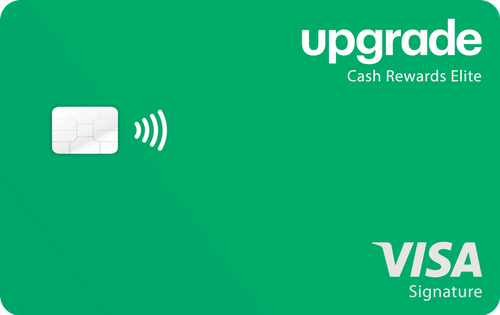 Upgrade Cash Rewards Elite Visa®
Last reviewed: June 29, 2023
---
A unique credit card/loan hybrid that earns a great flat rate and refines your budget with consistent bill payments. While it lacks flexible cash back redemptions, it can be a fine solution if you consistently carry a balance.
---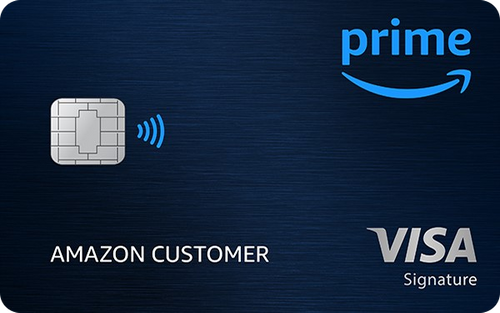 Prime Visa
Last reviewed: August 8, 2023
---
The Prime Visa card offers a great rewards rate on Amazon and Whole Food purchases, but Prime membership requires a high fee, so the card only makes sense if you're already an Amazon fan.
---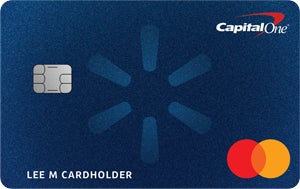 Capital One Walmart Rewards® Mastercard®
Last reviewed: August 25, 2023
---
Thanks to its flexible redemption scheme and great rewards rate on practical purchases like grocery pickup, the Capital One Walmart Rewards Mastercard should offer a lot of value to cardholders who do most of their everyday shopping at Walmart.
---