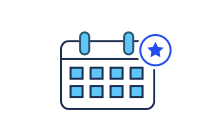 No Annual Fee Credit Cards - Reviews
We've taken a look at a wide variety of no-annual-fee cards, comparing and rating them based on the value of their rewards, ease of redemption, and perks and features. Whether you are looking for a cash back, airline, hotel or general rewards card, our reviews are designed to help you uncover the best values you can get with no annual fee. Check out the offers below from our partners.
Editorial disclosure: All reviews are prepared by CreditCards.com staff. Opinions expressed therein are solely those of the reviewer and have not been reviewed or approved by any advertiser. The information, including card rates and fees, presented in the review is accurate as of the date of the review. Check the data at the top of this page and the bank's website for the most current information.