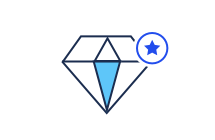 Luxury Credit Cards - Reviews
Luxury travel cards typically come with a high annual fee, but if you are a frequent flyer who enjoys luxury perks and can budget a fee of $200 or more, don't let the price tag trip you up. Most elite cards are teeming with valuable perks — such as airport lounge access, travel credits, luxury travel insurance, elite status benefits and luxury hotel perks — that easily surpass the card's annual fee. We've reviewed the top luxury cards from our partners to help you find the best card to get you where you want to go, with a touch of class.
Editorial disclosure: All reviews are prepared by CreditCards.com staff. Opinions expressed therein are solely those of the reviewer and have not been reviewed or approved by any advertiser. The information, including card rates and fees, presented in the review is accurate as of the date of the review. Check the data at the top of this page and the bank's website for the most current information.