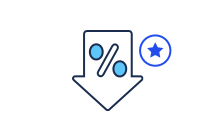 Low Interest Credit Cards - Reviews
If you are carrying a credit card balance month to month, you need to pay especially close attention to the fine print. Many cards that lure in cardholders with appealing features and rewards programs also come with hefty interest rates and fees that can quickly balloon your balance. We've reviewed and rated cards, from our partners, that offer the lowest costs for cardholders, with a close eye on fees, rates and penalties.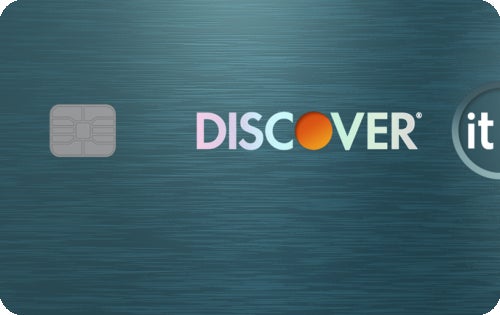 Discover it® Balance Transfer
Last reviewed: June 1, 2023
---
A good value for cardholders who need to transfer a balance, but don't want to give up earning new rewards, the Discover it Balance Transfer card pairs a generous balance transfer promotion with a solid first year bonus.
---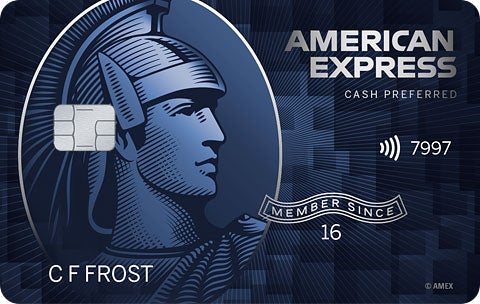 Blue Cash Preferred® Card from American Express
Last reviewed: May 16, 2023
---
Despite its annual fee after the first year, the Blue Cash Preferred card is one of our favorite cards for families. It helps take the sting out of carpool lines and long commutes by offering a generous rewards rate on U.S. gas station spending and one of the highest cash back rates you can get at U.S. supermarkets.
---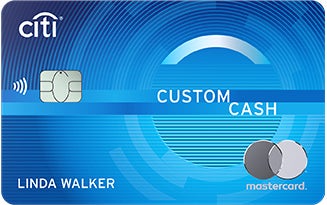 Citi Custom Cash℠ Card
Last reviewed: May 23, 2023
---
It offers terrific value to low-maintenance cardholders and rewards experts alike since it automatically rewards your top spending category each billing cycle. Just be sure you aren't missing out on rewards in your second- and third-highest categories.
---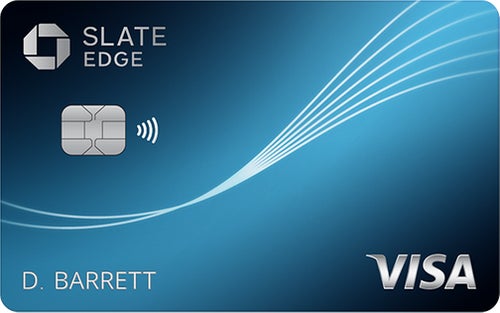 Chase Slate Edge℠
Last reviewed: June 1, 2023
---
The Chase Slate Edge card comes with some unique features and a longer intro APR offer on new purchases and balance transfers.
---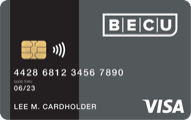 BECU Visa credit card
Last reviewed: March 3, 2021
---
With an ultralow interest rate and minimal fees, the BECU Visa credit card ranks high on our list of low interest rate cards.
---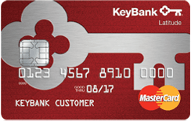 KeyBank Latitude Mastercard
Last reviewed: September 10, 2020
---
The KeyBank Latitude Mastercard offers a relatively low interest rate, a generous promotional offer and fewer penalties than the average low interest rate card.
View similar low interest credit cards
---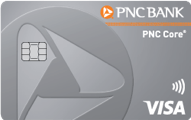 PNC Core Visa credit card
Last reviewed: February 23, 2021
---
This plain vanilla credit card offers cardholders with the cleanest credit histories an appealingly low APR and a strong promotion on purchases and balance transfers.
---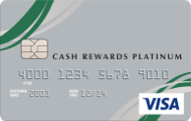 Synovus Cash Rewards Visa
Last reviewed: March 4, 2021
---
For cardholders with excellent credit, the Synovus Cash Rewards Visa offers a very low interest rate, a 0-percent introductory period on balance transfers and new purchases and a decent cash back rewards program.
---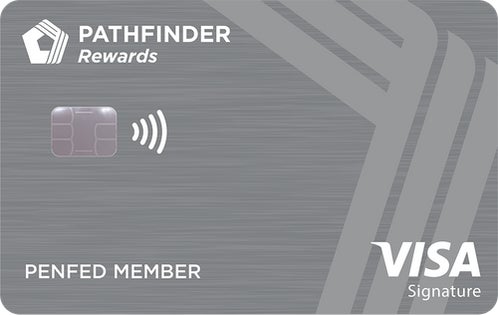 PenFed Pathfinder® Rewards Visa Signature® Card
Last reviewed: May 25, 2023
---
The PenFed Pathfinder Rewards Visa Signature card comes with lucrative travel credits and a rewards scheme that favors travel purchases.
---