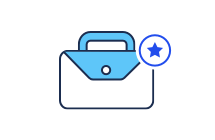 Business Credit Cards - Reviews
Business credit cards let freelancers, store owners, solopreneurs and all kinds of small-business owners make the most of every dollar spent. Whether you're looking to save on travel, earn cash back, get flexible payments on capital purchases or reduce interest on debts, there's a business credit card tailor-made for you.
To maximize your earnings, look for business credit cards that fit your spending and savings needs. Cash back cards pay you back on daily expenses and help you save on future purchases. Business travel rewards cards reduce your travel costs and deliver travel-related conveniences. Flex-pay, low APR and 0% intro APR cards help you save on interest and manage finances.
Our CreditCards.com experts reviewed hundreds of business card offers and rated the best business credit cards for 2021 based on several factors. Cash back and travel rewards, interest rates, payment flexibility, welcome offers and partner discounts are the key criteria we used. In our business credit card reviews below, you can compare business credit card offers from our partners and find expert recommendations for specific spending and savings needs.
Editorial disclosure: All reviews are prepared by CreditCards.com staff. Opinions expressed therein are solely those of the reviewer and have not been reviewed or approved by any advertiser. The information, including card rates and fees, presented in the review is accurate as of the date of the review. Check the data at the top of this page and the bank's website for the most current information.