Summary
Many of the top credit card and debit card issuers let customers have fun with their card designs. Here's some of your best options for credit card personalization.
The content on this page is accurate as of the posting date; however, some of our partner offers may have expired. Please review our list of best credit cards, or use our CardMatch™ tool to find cards matched to your needs.
If you dress with flair or express yourself with accessories, you can add another custom piece to your ensemble – a personalized credit card.
A growing number of credit and debit card companies are allowing their most style-conscious customers to choose from an array of fashionable designs – or customize their credit cards themselves by uploading their own photos.
These are some of the top credit card and debit card issuers that let customers have fun with their card designs:
Discover
Discover is a top credit card issuer that offers extensive customization options. There are more than 150 different card designs to choose from, depending on which card you own.
It's free to customize your card with Discover. All you have to do is log into your account and click on Services, followed by Manage Card & Devices and then New Card Design. Expect to wait three to seven days to get your shiny new card in the mail.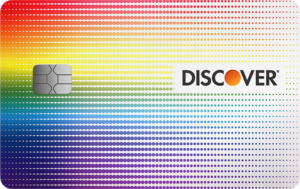 Wells Fargo
Wells Fargo also lets customers personalize their credit cards. But instead of limiting them to choosing existing designs, they can tailor the look of their cards by uploading photos or submitting designs they personally created.
Depending on how creative you're feeling, you could submit a photo of your dog, upload a custom pen-and-ink drawing or add your company logo. You could even submit a photo of yourself as an identity protection tool, making it harder for a thief to use your card in person.
Wells Fargo spokeswoman Sarah DuBois said the option to personalize cards with custom images has been popular with customers. Since 2009, "more than 8 million cardholders have customized the look of their cards using the Card Design Studio service." Wells Fargo also offers a library of images you can choose from to personalize your card.
American Express
If you have an American Express card – such as The Platinum Card® from American Express – you may be able to choose a custom design. Just this year, Amex released two new card designs for Platinum Card cardholders. Check to see if your card is customizable and you might be in for a fun surprise.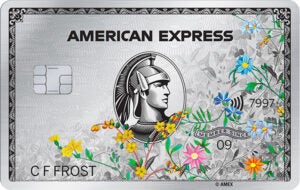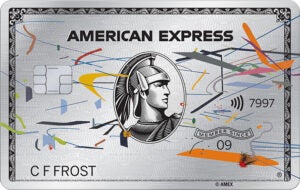 Disney Visa card from Chase
You can't customize most Chase or Visa credit cards, but Mickey Mouse fans are in luck. You can choose from a variety of images of beloved Disney characters to star on your Disney Visa card from Chase*. From Tinkerbell to the cast of "Toy Story" to Baby Yoda to Mickey Mouse, you can keep your favorite character in your pocket.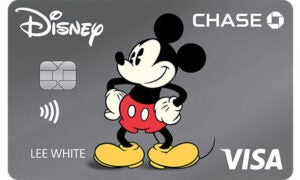 Check with your bank or credit card issuer to see what they offer
If you want a custom design – or semi-custom design – for your credit card but aren't sure if it's available, just call your bank or card issuer and ask.
Some smaller banks, such as Truist and M&T Bank, also allow cardholders to design their own cards. In addition, Truist lets debit card customers choose from a library of images based on what style they're going for, such as "cute and hip," "Southern style," "Americana" or "works of art."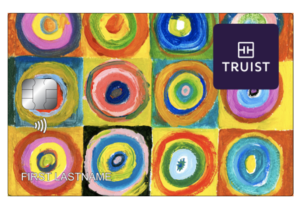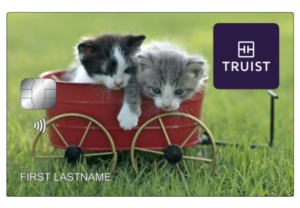 Your credit union might also have customization options. For example, America's First Credit Union offers the America First's Picture Perfect Visa, which allows you to design what your credit card, checks and gift cards look like – for free. All you have to do is sign into your online banking account, upload your own photo or choose from a gallery of pictures, then position the photo on the card how you like.
Bottom line
While customization isn't a factor you should weigh heavily when choosing a credit card – low interest rates, fees and credit limits should play a bigger role in your decision making – there's no reason you shouldn't take advantage of personalization options if your credit card or debit card issuer allows it. Make your card your own and have fun designing it.
*All information about the Disney Visa card from Chase has been collected independently by CreditCards.com and has not been reviewed or approved by the issuer.
Editorial Disclaimer
The editorial content on this page is based solely on the objective assessment of our writers and is not driven by advertising dollars. It has not been provided or commissioned by the credit card issuers. However, we may receive compensation when you click on links to products from our partners.