Kelly Dilworth
Personal Finance and Data Expert Contributor
Expertise
Consumer banking and lending, credit card pricing and product trends, interest rates, consumer financial protection, credit scores and credit reports, consumer reporting, nontraditional underwriting, big data, fintech, consumer research and mental health, financial self-efficacy, gaps in consumer financial transparency and the impact lenders' product decisions have on people's lives
Highlights
Has covered personal finance and consumer lending for more than a decade.
Articles about consumer credit and lending have been published by a wide variety of outlets, including CreditCards.com, The Balance, Forbes.com, LendingTree, Student Loan Hero, CompareCards, MagnifyMoney, DepositAccounts.com, Recruiter.com, MyWalletJoy, NBCNews.com, FoxBusiness.com, Money.com, MSN and Yahoo! Finance.
Her reporting for CreditCards.com, in particular, has been widely cited in numerous reports, books and journal articles, including by researchers and consumer advocates at the Consumer Financial Protection Bureau (CFPB), the National Consumer Law Center (NCLC), Consumer Action, the Milken Institute, Public Interest Research Group (PIRG), the FinReg Lab and the Young Invincibles.
One of the first reporters to write comprehensively about lenders' growing use of alternative data, her articles about big data and consumer underwriting have also been cited in a number of law reviews, including the Southern California Law Review, the Boston College Journal of Law and Social Justice, the North Carolina Journal of Law and Technology and the Arizona State Law Journal.
In addition to writing about personal finance, she enjoys drawing and writing essays and has taken multiple postgraduate courses in graphic design, multimedia storytelling, digital illustration and creative nonfiction.
Experience
Kelly Dilworth (she/her) has been writing about personal finance for more than a decade, with a special focus on credit cards and consumer lending.
Kelly began her career in journalism as a paid intern at The Atlantic shortly after graduating from Sarah Lawrence College, then detoured into nonfiction book publishing for a few years.
She returned to journalism in 2010 after moving back home to Texas and began covering credit card interest rates and pricing for CreditCards.com. In 2011, she took over web editing and freelancer wrangling duties for six of CreditCards.com's sister sites, including four international sites and a site dedicated to small business payments, before being promoted to staff reporter the following year.
As a staff reporter for CreditCards.com, Kelly covered Federal Reserve policy and research and tracked credit card interest rates and pricing for CreditCards.com's Weekly Credit Card Rate Report (which she continues to write today).
In addition, she wrote multiple longer-form enterprise stories on consumer reporting and underwriting—several of which continue to be cited by researchers and consumer advocates.
In addition, Kelly wrote a number of comprehensive guides on consumer protection laws, such as the Fair Credit Reporting Act (FCRA) and the Fair Credit Billing Act (FCBA), and numerous articles on credit reporting and the credit report dispute process.
After becoming a mom in 2014, Kelly temporarily scaled back and shifted mostly to product reporting for CreditCards.com and other outlets. In this role, she wrote hundreds of comprehensive reviews of popular credit cards and other financial products and gained valuable insight and expertise into the products lenders offered and the way they presented them to prospective customers. In addition, she has written numerous consumer education pieces in recent years for a variety of personal finance outlets, including CreditCards.com, The Balance, LendingTree and Forbes Advisor.
In 2020, Kelly began studying graphic design and visual communication and now also uses digital illustration and design as a complement to select stories with the goal of helping readers who learn visually make better sense of personal finance.
Kelly's favorite stories to work on, regardless of format, help shed light on issues that directly affect people's well-being and budgets and provide readers with practical, expert-driven advice.
Kelly holds a B.A. in Liberal Arts from Sarah Lawrence College and has taken post-graduate courses in graphic design and multimedia storytelling from the University of Toronto and the Ontario College of Art and Design. In addition, she has studied writing with a wide range of working writers and taken postgraduate classes on craft and contemporary publishing with Catapult, Barrelhouse, Creative Nonfiction, Firefly Creative Writing and American Short Fiction.
Selected citations
Our editorial team and our expert review board provide an unbiased analysis of the products we feature. Our comparison service is compensated by our partners, and may influence where or how products are featured on the site. Learn more about our partners and how we make money. Please note: The star-rating system on this page is based on our independent card scoring methodology and is not influenced by advertisers or card issuers.
Personal Quote
"When I tell people that I write about personal finance for a living, they often tell me that they feel intimidated by the topic and avoid thinking about their money as much as possible. I used to feel that way, too. And even after a decade of writing about personal finance, I still put off looking at my retirement statements until the last possible moment! But as I've learned over the years, personal finance doesn't have to be complicated, nor does it have to be intimidating. In fact, research shows that the more you learn about it, the greater your sense of control will be over your financial destiny--and that's worth a lot. Mastering your personal finances won't solve any of the huge structural or societal problems that also affect people's finances. But it can help give you greater peace of mind by giving you the knowledge and tools you need to protect yourself from overpayments and unscrupulous financial practices and make the best possible decisions for you."
Education & Honors
B.A. in liberal arts from Sarah Lawrence College
Post-graduate courses in graphic design and multimedia storytelling from the University of Toronto and the Ontario College of Art and Design
Professional Groups
American Society of Journalists and Authors (ASJA)
Investigative Reporters and Editors (IRE)
Latest Posts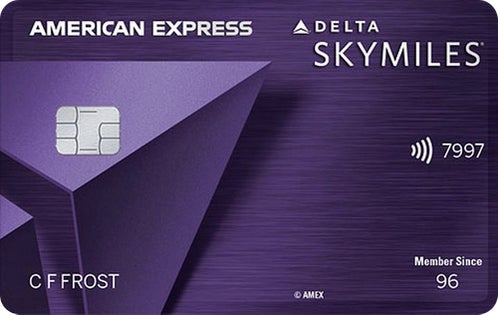 Card Reviews
Gold Visa® Card review
The PenFed Gold Visa card offers one of the lowest standard APRs you can get…