Pay with the right card every time. Maximize your rewards when you shop.


Maximize Your Rewards
Wallet will tell you which card to use to maximize rewards, minimize interest charges, maximize cash flow or the best combination of the above to maximize your wallet. Make the most out of every purchase with Wallet's advanced algorithm. All you need to do is launch the app to get started.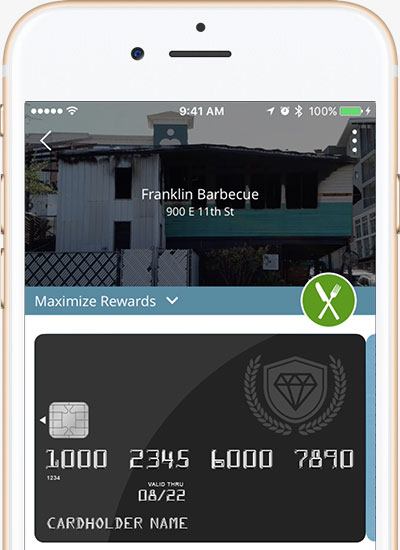 Pay with the Right Card
Know where you can gain the most rewards for your wallet online and offline. Wallet will show you which card to use at nearby restaurants, gas stations, grocery stores, and more. Search for your favorite businesses and Wallet will automatically populate a list of your cards ranked by rewards value. Never miss out on rewards again.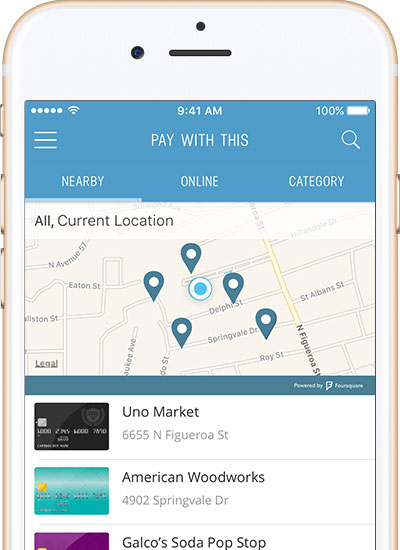 Advanced Ambient Alerts
Wallet will send you a notification when it feels confident it knows what type of business you are in. Once you enable Ambient Alerts in your settings tab, Wallet will tell you which card is better to use based on your location. Know the right card to use when you are shopping at your favorite store or eating at your local restaurant. Spend smarter with Ambient Alerts.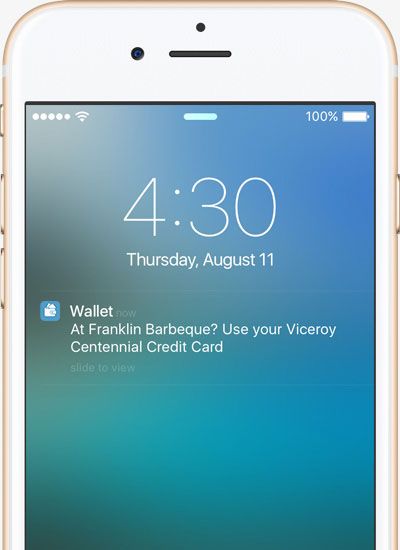 Track Your Spending
Keep track of your spending habits with Wallet's easy to read spending chart. Determine what categories you are spending the most in each month. See a report detailing how much you spend on online shopping, airlines, entertainment, gas stations, supermarkets, and more. Make the most out of your budget with Wallet.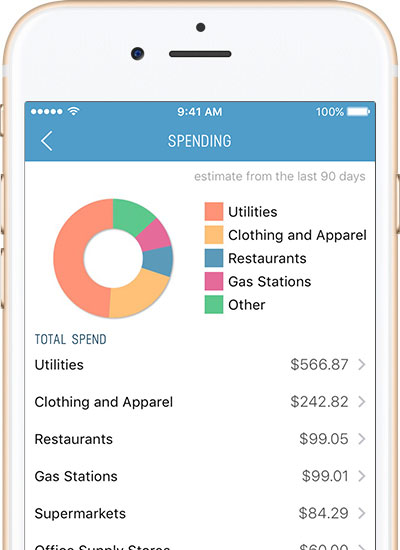 Instantly See Where to Save the Most
Wallet's Spend Monitor feature shows you missed rewards by transaction, spending alerts, and suspicious activities on your accounts. Monitor each card's activity directly in the app. Receive notifications when unwanted charges appear on one of your credit cards.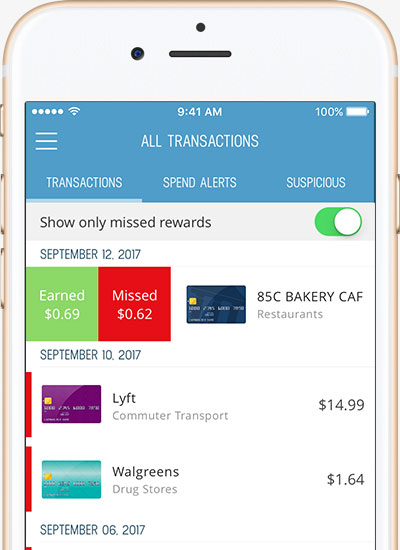 Feel Empowered with CardBase
See each of your credit cards and banks in our My Wallet feature. When you shop in a store or online, we'll show you which card to use. Wallet is powered by CardBase, our comprehensive database comprised of over 3,000 credit card profiles and more than 100 attributes per card, to guarantee you get the most out of each purchase. Feel empowered each time you use your card.