Summary
Bad credit, as the result of missing a single credit card payment, can end up costing lots of money.
The content on this page is accurate as of the posting date; however, some of our partner offers may have expired. Please review our list of best credit cards, or use our CardMatch™ tool to find cards matched to your needs.
It happens to many of us.  Bills arrive in our mailboxes and we set them aside.  But then life intervenes and we end up forgetting to make payments. In the case of credit card statements, forgetting to pay a single bill could leave you with bad credit — which could end up costing you plenty.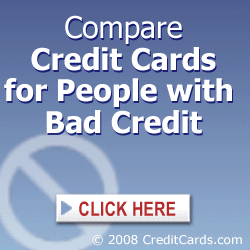 Consumers may figure that missing a credit card payment is no big deal. They may be upset about getting hit with a subsequent fee, but figure that is the only financial pain they will endure as a result of their forgetfulness.
Unfortunately, paying your credit card bill late can cost you a lot more than just a one-time fee. In fact, due to the resulting hit to your credit, you may keep on paying for quite some time.
One of the factors that goes into determining your credit score (determined by looking at your credit history) is whether you were ever delinquent in making payments to lenders.  If you have missed payments on your credit card, then you would fall into the category of consumers who failed to make a payment to their lender.
Just one delinquent credit card payment can be enough to cause your credit score to drop. As a result, depending on where you credit starts, forgetting a credit card payment could leave you in the credit score range for bad credit.
Once you end up with bad credit, the resulting cost could amount to as much as thousands of dollars in interest fees for borrowing money.
While the damage to your credit can happen quickly, it can take significantly longer to get your credit back to where it was beforehand.  Make sure you keep up with your credit card and other loan payments, or the resulting bad credit could keep on costing you for a long time.
Editorial Disclaimer
The editorial content on this page is based solely on the objective assessment of our writers and is not driven by advertising dollars. It has not been provided or commissioned by the credit card issuers. However, we may receive compensation when you click on links to products from our partners.