Summary
Get rewarded for paying on time with the Motiva Discover Card.
The editorial content below is based solely on the objective assessment of our writers and is not driven by advertising dollars. However, we may receive compensation when you click on links to products from our partners. Learn more about our advertising policy.
The content on this page is accurate as of the posting date; however, some of the offers mentioned may have expired. Please see the bank's website for the most current version of card offers; and please review our list of best credit cards, or use our CardMatch™ tool to find cards matched to your needs.
Discover's new Motiva credit card rewards customers for on-time payment of their monthly bill.  The cash back credit card also rewards consumers for any purchase they make with their plastic.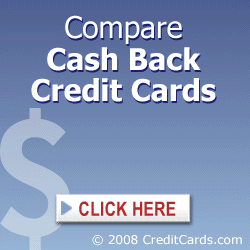 After making six straight on-time payments their Motiva credit card, cardholders who revolve a balance from month to month are awarded an amount equal to the next month's interest.
The credit card provides cash back on all purchases, as well as allowing cardholders to make a free payment by phone on the date their bill is due.  Frequently, credit card issuers charge customers for last-minute phone payments made in hopes of preventing late fees.
Discover is hoping the Motiva credit card will appeal to consumers who frequently carry a balance but may sometimes be late with payments.
According to Discover, such individuals, who are a minority of cardholders, are also likely to spend less on their credit cards than other consumers, making it harder for them to earn sizable rewards.  Discover stated that it believes consumers who pay their bill on time and remain on top of their credit should be rewarded.
Additionally, the Motiva credit card charges no annual fee.  There are multiple interest rates for the credit card based on customer credit history, among other factors.
Discover has over 50 million cardholders and had outstanding credit card loans totaling $50.3 billion at the close of 2006.  Credit card issuer Discover also runs the No. 4 U.S. card processing network after Visa, MasterCard and American Express.