Summary
Fix errors on your credit report by directly contacting the credit card companies.
The content on this page is accurate as of the posting date; however, some of our partner offers may have expired. Please review our list of best credit cards, or use our CardMatch™ tool to find cards matched to your needs.
In looking over your credit report, perhaps you noticed some mistakes.  Like any good consumer, you decide it is important to get these errors corrected, so you use the instructions contained in the report on how to dispute any mistakes.  This often simply means filling out a "research request" asking the credit agency to investigate the error and correct it.  But what happens next?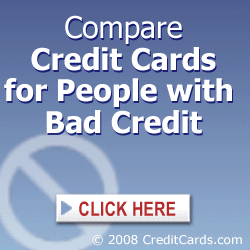 Once it leaves your hands, credit bureaus must investigate your concerns — within 30 days — unless they regard your dispute as frivolous.  Additionally, the credit reporting agency must pass along all relevant information you provide about the dispute to the creditor or lender, also known as the information provider.
When the information provider receives notice of a dispute from the credit reporting agency, it must investigate and review all related information supplied by the agency.  Then, the information provider has to report the results back to the agency.  If the dispute error is verified, the agency is required to inform other agencies of that resolution under the provisions of the Fair Credit Reporting Act.
If the disputed information cannot be confirmed, it must be removed from your file.  The credit reporting agency must fix any incorrect information in your credit report. You are entitled to get one copy of your credit report free, each year, from each of the three large credit bureaus: Equifax, TransUnion and Experian. The website where you can get that free credit report is www.annualcreditreport.com.
Also, the agency must complete any unfinished items.  For example, if your credit report indicated that you were late making credit card payments, but did not show you were no longer delinquent, the agency has to specify that your account is now current.
If your credit report shows an account that only belongs to another person, the agency must remove it.
The process of re-investigating your credit report can be lengthy, but once it is complete, the credit reporting agency must provide you with the written results as well as a free copy of your credit report if the dispute results in an alteration to it.  Experts recommend that consumers begin following up with credit bureaus and the creditors in question if it has been over 60 days since they began the dispute process.
Consumers should review their credit report at a minimum every two years, since there is a two-year limit on the credit bureau's liability for a mistake from the time that error is introduced into your credit report.  There is some room for debate regarding when the two-year limits begins, either when inaccurate information is first filed or when the reporting agency releases a report with the wrong information.  Regardless, it is a good idea to keep yourself informed of what your credit report shows and to take action to get any mistakes corrected.
Editorial Disclaimer
The editorial content on this page is based solely on the objective assessment of our writers and is not driven by advertising dollars. It has not been provided or commissioned by the credit card issuers. However, we may receive compensation when you click on links to products from our partners.