Summary
Credit cards, despite tighter security, have become the top source of ID theft complaints, according to a 2017 Federal Trade Commission report.
The editorial content below is based solely on the objective assessment of our writers and is not driven by advertising dollars. However, we may receive compensation when you click on links to products from our partners. Learn more about our advertising policy.
The content on this page is accurate as of the posting date; however, some of the offers mentioned may have expired. Please see the bank's website for the most current version of card offers; and please review our list of best credit cards, or use our CardMatch™ tool to find cards matched to your needs.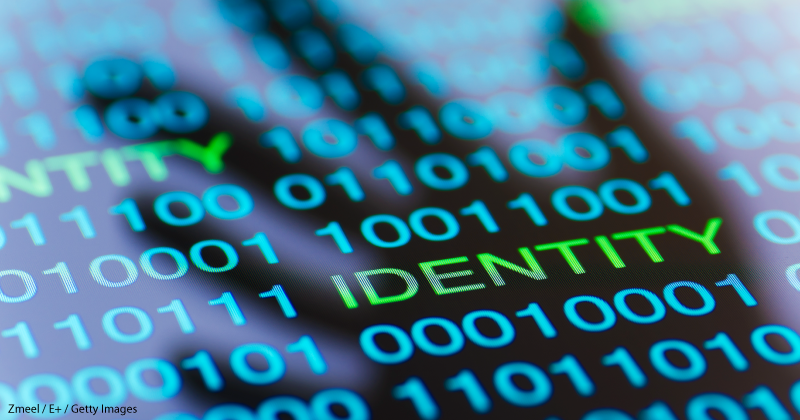 Credit cards were the top source of identity theft complaints to the U.S. Federal Trade Commission in 2017, rising 23 percent to surpass ID theft via employment fraud and tax fraud.
The FTC's
Consumer Sentinel report
said there were 105,209 reports of new credit card account fraud, up 3 percent from 2016. Fraud on existing accounts generated 34,260 reports, up 20 percent.
"Reports of misuse of credit card information increased substantially," Tom Pahl, acting director of the FTC's Bureau of Consumer Protection said in a call with reporters to talk about the report's findings.
 Fraud, ID theft using credit cards on the rise
There were 105,209 reports of fraud involving new credit card accounts, up 3 percent from 2016. 
 Fraud on existing credit card accounts generated 34,260 reports, up 20 percent. 
Credit cards were used as a payment tool in 43,436 fraud reports, for $74 million; second only to wire transfers, which collected $333 million from 112,229 victims. 
Reasons behind fraud increase are unknown
The agency does not know what is causing the increase, Pahl said. It could be that consumers are reporting credit card fraud more because of heightened awareness, or the underlying incidence of card fraud is up.
The report totals include people who report attempted fraud as well as those who have suffered monetary losses.
The higher complaint totals come as card issuers tighten security. More cards have EMV chip protection and merchants are increasingly making use of the anti-fraud technology, according to new data from Visa.
Fewer complaints, but consumers losing more money 
The annual FTC report provides a look at trends in consumer complaints about fraud, ID theft and other problems in the marketplace.
In 2017 the FTC recorded 2.68 million complaints – down slightly from 2.98 million in 2016.
The top three problems reported were debt collection, identity theft and impostor scams.
People reported losing $905 million to fraud in 2017, with a median loss of $429 – that is $63 million more than in 2016.
Reports of ID theft from tax fraud plummeted 46 percent in 2017 compared to 2016, dropping to the No. 2 type of ID theft. That coincided with the launch of higher tax return security measures by the IRS.
Impostor scams were the most costly type of fraud, causing $328 million in reported losses. These scams involve someone posing as a loved one, government official, tech support representative or other person to trick consumers into giving them money.
"While we received fewer overall complaints in 2017, consumers reported losing more money to fraud than they did the year before," Pahl said.
"While we received fewer overall complaints in 2017, consumers reported losing more money to fraud than they did the year before."
Younger and older Americans when it comes to fraud
For the first time, the FTC broke out the effect of scams on age groups.
People age 20-29 were most susceptible to scams, with 40 percent of complaints from that group reporting they lost money to fraud. However, the amount of loss per victim increased in older age groups.
Only 18 percent of people 80 and older reported a fraud loss, but their median hit, at $1,092, was far and away the greatest loss for any age group.
"Older Americans are doing a great job of recognizing and reporting fraud to us," Pahl said. "But when they do lose money to fraud, they lose a lot more than younger consumers."
Debt collectors top list of complaints
In the overall ranking of report categories, problems with debt collectors topped the list in 2017.
With 608,535 reports, issues with debt collectors stood as a perennial friction point for consumers. Most of the problems involved hired debt collectors, Pahl said, not original creditors.
The No. 2 problem was identity theft, with 371,061 complaints, followed by impostor scams at 347,829.
Problems having to do with credit cards ranked number 11 overall, with 45,428 complaints.
Tools consumers can use to fight ID theft
Reviewing all bank and credit statements on a regular basis, as well as your credit report, are just two of many ways to prevent identity theft.
Making sure your information on social media is only visible to friends and shopping only on secure websites are two of a dozen ways to cut your fraud risk.
The FTC also provides tools for consumers to report and recover from ID theft at its Recovering from Identity Theft website.
"Older Americans are doing a great job of recognizing and reporting fraud to us. But when they do lose money to fraud, they lose a lot more than younger consumers."
Identity theft reports by type
Theft type

Theft subtype

# of reports

% Difference from previous year

Credit card fraud
New accounts

105,209

+3%

Existing accounts

34,260

+20%

Employment or tax-related fraud 
Tax fraud

62,682

-46%

Employment or wage-related fraud

21,214

+23%

Phone or utilities fraud     
Mobile telephone – new accounts

26,062

+18%

Utilities – new accounts

22,064

-2%

Landline telephone – new accounts

6,034

+150%

Mobile telephone – existing accounts

4,675

+11%

Landline telephone – existing accounts

1,162

+109%

Utilities – existing accounts

1,107

-5%

Bank fraud  
Debit cards, electronic funds transfer, or ACH

23,229

+19%

New accounts

17,487

+2%

Existing accounts

12,754

+24%

Loan or lease fraud    
Business\personal loan

11,129

+3%

Auto loan\lease

9,935

+43%

Student loan

5,717

+121%

Real estate loan

4,411

+3%

Apartment or house rented

3,625

+39%

Government documents or benefits fraud 
Government benefits applied for\received

17,793

+34%

Other government documents issued\forged

5,396

-31%

Driver's license issued\forged

3,768

-14%

Passport issued\forged

520

-15%

Other identity theft   
Other

39,667

+6%

Online shopping or payment account

8,685

+43%

Email or social media

7,645

+35%

Medical services

6,805

+40%

Evading the law

4,127

+18%

Insurance

2,952

+19%

Securities accounts

1,634

+18%
See related:How identify theft affects your credit score, Poll: 16 million Americans fear stolen cellphone more than identify theft