Summary
A new plan in New York City could require taxi drivers to accept payment in the form of credit cards and debit cards.
The editorial content below is based solely on the objective assessment of our writers and is not driven by advertising dollars. However, we may receive compensation when you click on links to products from our partners. Learn more about our advertising policy.
The content on this page is accurate as of the posting date; however, some of the offers mentioned may have expired. Please see the bank's website for the most current version of card offers; and please review our list of best credit cards, or use our CardMatch™ tool to find cards matched to your needs.
New York City Council is evaluating the costs and benefits of a new plan that would require city taxi drivers to accept payment by credit card or debit card.  In addition to requiring drivers to take credit cards and debit cards in exchange for customers' fares, the plan would also result in the addition of high-tech gadgets to the inside of cabs which offering touch-screen monitors passengers could use to watch television, track sports scores and follow their cab ride on a global positioning system.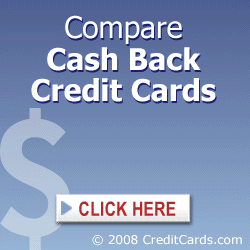 But not all cab drivers are happy about having to accept payment by credit card and debit card, with drivers arguing that the 3.5 percent credit card transaction fee would end up trimming their earnings.  Also, drivers expressed concern that should the card system go down, they would lose the fare if the passenger is not carrying any cash.
However, the Taxi and Limousine Commission, which regulates New York City cabbies, notes that the 3.5 percent fee negotiated with the credit card companies is significantly lower than what cab owners pay to take credit cards.  The commission said that citywide, over 3,000 cabs accept credit cards at a cost of about 5 percent per transaction as well as a weekly fee of $8 to $12.  Vendors and commission officials suggest that driver profits will rise if passengers are allowed to pay with credit cards and debit cards.
According to the commission, all 13,000 medallion cabs in New York will have the equipment installed by the end of 2007.
For passengers, the ability to pay cab fares with a credit card could mean more cash back, airline miles or rewards.