Summary
Save trees with Citi Card paperless statements.
The editorial content below is based solely on the objective assessment of our writers and is not driven by advertising dollars. However, we may receive compensation when you click on links to products from our partners. Learn more about our advertising policy.
The content on this page is accurate as of the posting date; however, some of the offers mentioned may have expired. Please see the bank's website for the most current version of card offers; and please review our list of best credit cards, or use our CardMatch™ tool to find cards matched to your needs.
In April 2007, Citi announced results from its push to get consumers to go paperless.  Citi had introduced a program in January that would see a tree planted for every credit card user who switched to paperless statements.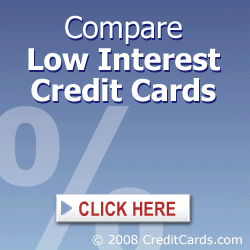 During the first quarter, the "Plant-a-Tree" initiative resulted in over 300,000 consumers choosing paperless statements, with that same number of trees being planted on their behalf.
Trees are planted where they are needed most across the U.S. through a partnership Citi has established with the National Arbor Day Foundation.
With environmental benefits also derived from the reduced use of paper, trees and consumers both experience savings under Citi's program.
Citi explained that the paperless statement option is an easy way for its customers to conserve a vital natural resource while also helping to replenish national forests.  The credit card issuer noted that seeks to make customers' lives easier by reducing paper clutter while also addressing current environmental issues.