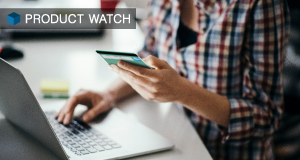 The editorial content below is based solely on the objective assessment of our writers and is not driven by advertising dollars. However, we do receive compensation when you click on links to products from our partners. Learn more about our advertising policy
American Express has announced the addition of a new feature that makes it easier for card members to make purchases on Facebook using an American Express card. The Add a Card feature allows American Express card members to store eligible U.S. consumer and OPEN card details and billing information in Facebook to simplify the process of paying for items, such as in-game purchases.
Dave Wolf, vice president of digital partnerships and development at American Express, explained in a press release that the launch of Add a Card is a way to offer additional benefits to American Express card members through a powerful channel. He further stated, "This most recent step in our long relationship with Facebook demonstrates just how quickly American Express can iterate new features and develop innovation with great partners."
Add a card, make a purchase
To activate the Add a Card function, a card member should visit m.me/AmericanExpressUS, and sign in using his or her Facebook login information. This will take a user to the Amex Bot for Facebook Messenger, an application that enables card members to access information regarding their American Express accounts, such as real-time notifications of card purchases and card benefit details, directly through Facebook Messenger.
Once the Amex Bot for Facebook Messenger is open, a user is prompted to log in to his or her American Express account and connect an American Express credit card. After the card is connected, a user can pay for in-game purchases, buy items on the Shop section of a business' Facebook page and participate in Facebook Messenger commerce experiences.
According to Kahina Van Dyke, director of global commerce and payments partnerships at Facebook, the Add a Card feature is one of several new commerce initiatives being introduced by Facebook. He stated, "We've seen commerce play an increasing role in how people interact with one another, and we're excited to see our partners at Amex continue to create new ways to enable people to make seamless purchases with this new Add a Card feature."